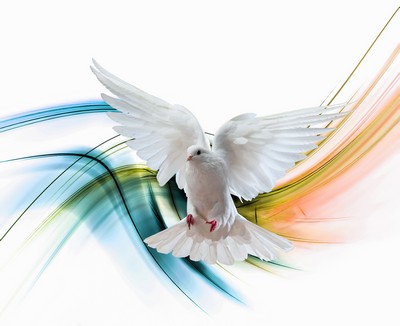 Dear Fellow Seekers of Holy Spirit Renewal:
You are invited to a Spirit-filled retreat this Saturday, January 30th. This annual Holy Spirit Retreat, sponsored by Methodist Holy Spirit Fellowship (formerly named Wisconsin Aldersgate Renewal Ministries—WARM,) is being offered as a one-day Virtual Retreat. This retreat may be watched from your own home, church, or together in the sanctuary at Peace UMC. (We will observe safety practices). The retreat will be offered through zoom on Saturday, beginning at 9:00 a.m.-9:00 p.m. Think of spending 12 hours with the Lord, however, we will only zoom for 3 specific sessions.
How to prepare:
Here are scriptures for you to meditate and pray over before we begin the zoom conference: Numbers 11:16-17, 24-30; John 3:1-8, 4:10,13-14, 7:37-39, 14:11-18, 25-26, 15:26-27, and 16:7-15. When we gather at 9:00 a.m. we will begin our time with prayer and read these scriptures together before joining the zoom link at 9:30.
Be ready to join the Zoom link (see below) at 9:30 am.
Have a Bible and notepad with pen/pencil readily available.
Here is the official zoom schedule and session topics:
Session 1-9:30-11:30 a.m. "The Baptism in the Holy Spirit-Who, What, When, Why?"
Session 2-1:00-3:00 p.m. "Keep on Being Filled with the Holy Spirit."
Session 3-6:00-8:00 p.m. "Bringing Holy Spirit Renewal back to your Church."
**Although you may join in the Zoom call anytime between 9:00 a.m. and 9:00 p.m. we will officially be gathering to Zoom at the times of the sessions above. In between there may be opportunities to fellowship with one another.
Be prepared to have meals (or fast) on your own.
Please pray and share this with others. You are invited to attend all, or as much as you are able. We pray this will bless you and your church family to be renewed in the power of the Holy Spirit to fulfill the plan God has for us in our generation.
Here again is the link for Saturday:
Join Zoom Meeting
https://us02web.zoom.us/j/9069426344?pwd=K3MyLzZqRzgraFBnM1Z0dDRRdUlxUT09
Passcode: John1416
Meeting ID: 906 942 6344
One tap mobile
+13126266799,,9069426344# US (Chicago)
+19292056099,,9069426344# US (New York)
Dial by your location
+1 312 626 6799 US (Chicago)
Meeting ID: 906 942 6344
Find your local number: https://us02web.zoom.us/u/kdvtwvBrah
Kerry Wilson 920-238-0252
In Christ,
Peace UMC
Pastor Rey Diez
Pam Peterson-Kintz-Please contact 608 574-2588 or pksong22@gmail.com with questions